Free online survey builder by gterahosting makes it easy for people to get views about their business.
Gterahosting is a unique web hosting company based in Nigeria that provides website hosting services primarily in Nigeria.
Gterahosting has a combination of several unique builders including page builder, portfolio builder, business card builder and finally the most recent development – survey builders.
 This posts shows how the gterahosting online survey builder can be used to create very compelling surveys that increase responses to help in decision making.
To use gterahosting survey builder, first head click on this link or head over to gterahosting.com/survey-builder/, you would be directed to this page.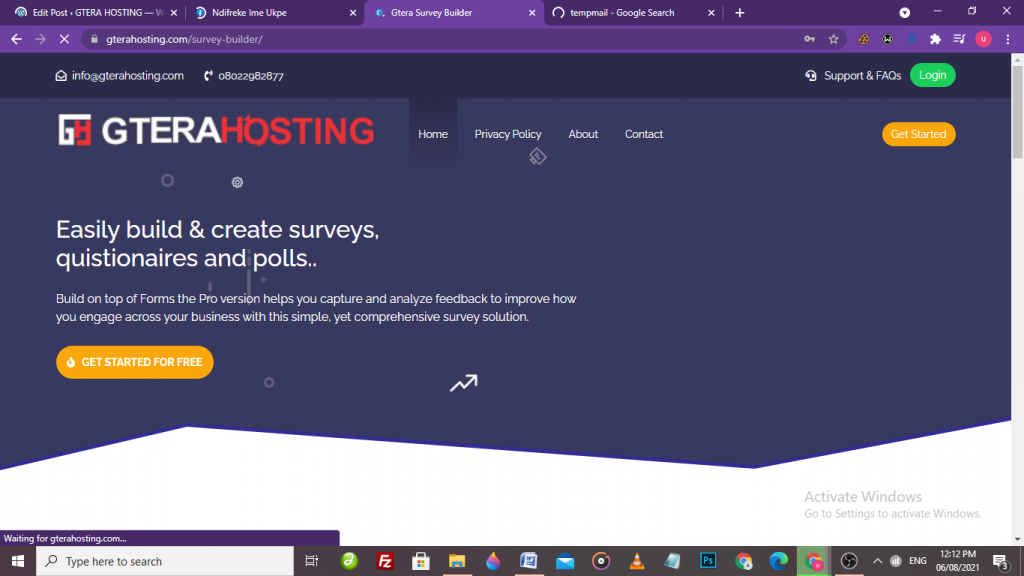 You will be asked to login or register for a new account you can as well click on the GET STARTED FOR FREE button. Fill in account details and sign in.
This place below is quite a bit confusing. You might think that you are starting the whole process but if you notice, there is no login/sign up again just click on the get started for free again.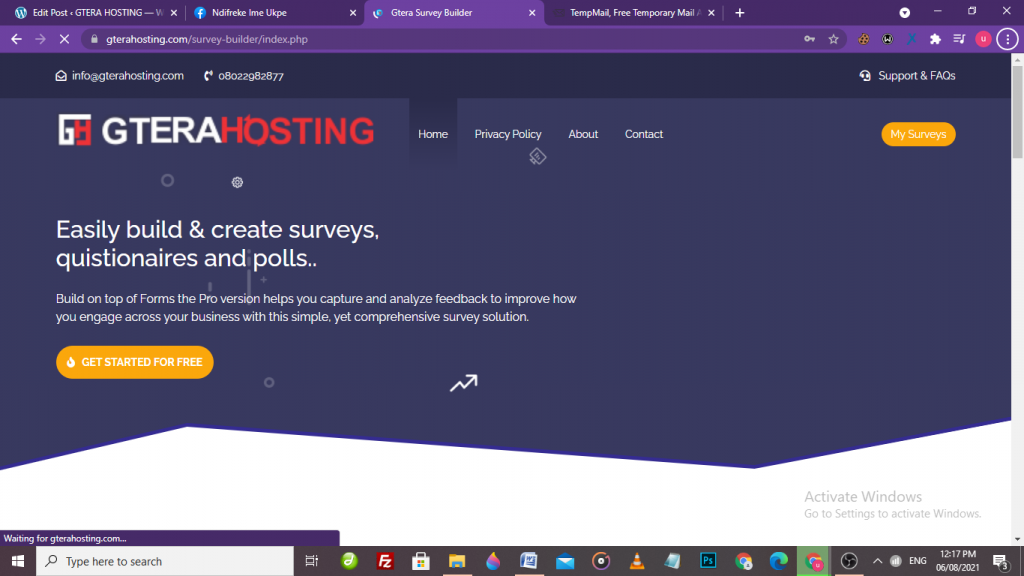 After clicking the get started again, you will see a page like this below that says heads up no data found. Click on create survey to start a new project.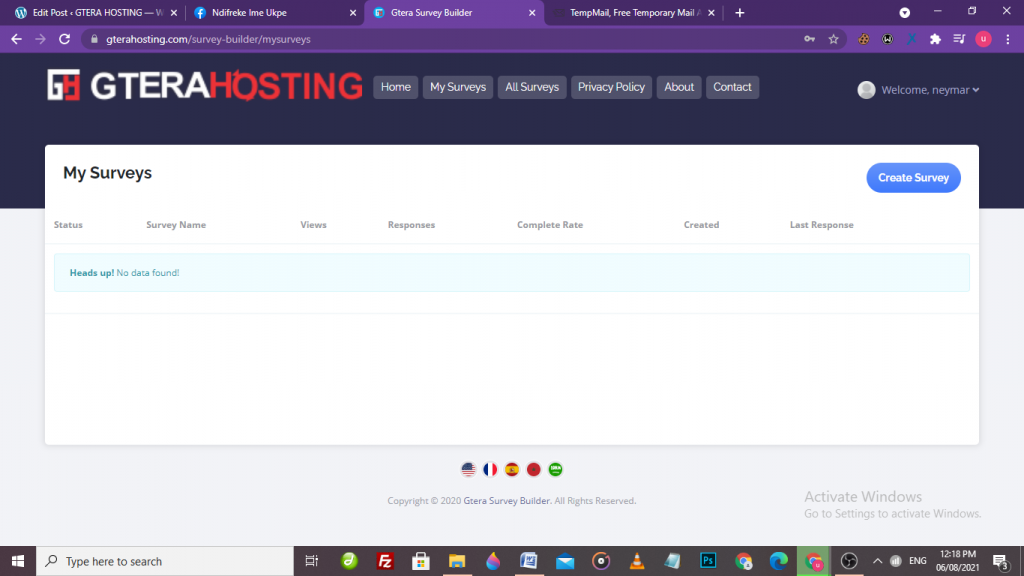 You will be brought to this page below where you will be asked to fill in the questions for your survey, the date your survey should start and end. A URL will automatically be generated for your survey which will make it easy to share and send across to audience.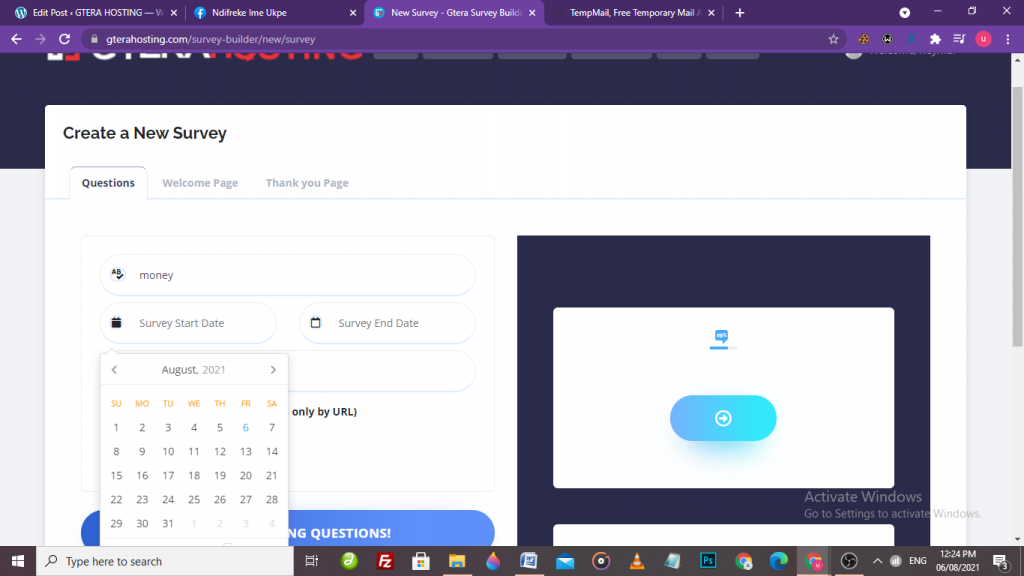 You can customize the welcome page your audience will see before proceeding to answer the questions as well as the thank you page they get after completing the surveys.
To set the questions for your survey, click on questions menu , this will open an area where you can fix the title of your survey.
Each step represents a new question, so to add more questions, click on new question, type in the question, click on new answers to add an input box where the audience can type in their questions. Type in the placeholder you want.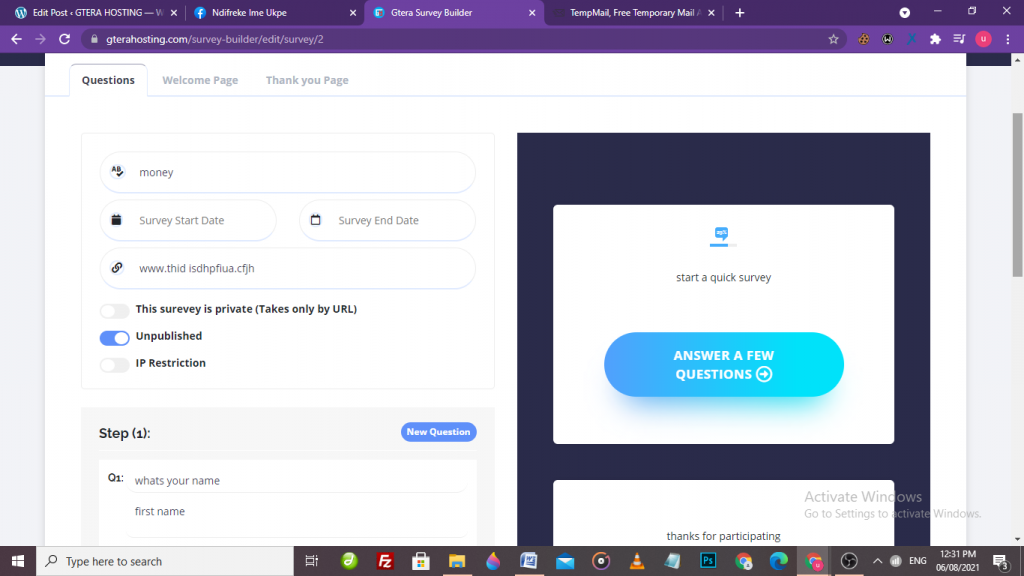 After going through that extremely easy procedures and adding the desired number of questions, click on save survey and congraulations your survey has been created so you can copy the link and send to as many people as possible.
Go build your compelling survey now.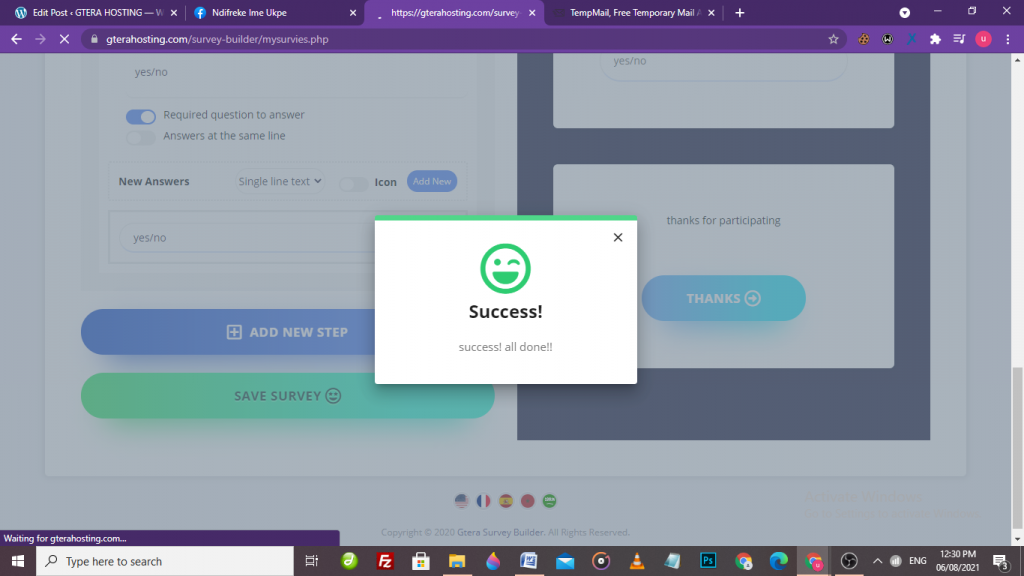 Go build your compelling survey now.
You can check out our other builders that are also very powerful with this links
gterahosting portfolio builders
gterahosting business card builders