Gterahosting digital portfolio builder is a neat tool to create a professional online portfolio. This is a complete guide on how to use it. For more clarity, a video on this is also available on our youtube channel.
Gterahosting digital portfolio builder is one of gterahosting builders which include gterahosting business card builder, gterahosting page builder (website, landing pages) and the  do well to check these out with their amazing features.
With this tool, you don't have to pay graphic designers lot of cash to create for you an online portfolio as you can easily create one for yourself online.
Head over to the this link the following page bellow will show, click on login if you've already registered or sign up to create a new account for yourself. This will open up this page for a new account.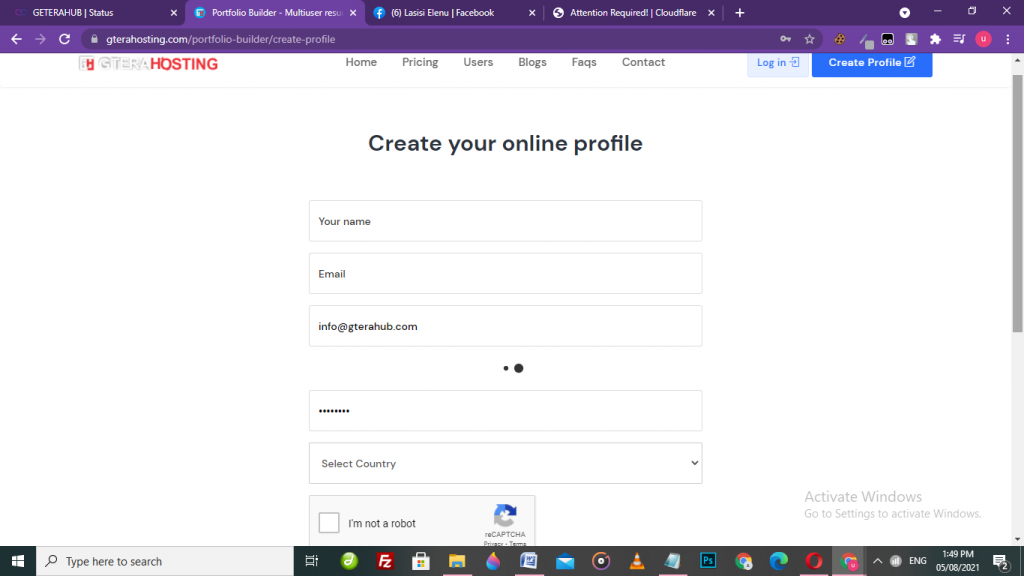 fill in the form above which is a very straight forward process to do in order to register your account.
After creating your account, an activation link will be sent to your email. So you just have to click on the link.
If you can't find the link in your email check your spam box. When you see the mail either copy the link to your browser and search or click on it as the case may be.
When you click the link, you will be brought to the page below informing you that your account has been successfully verified.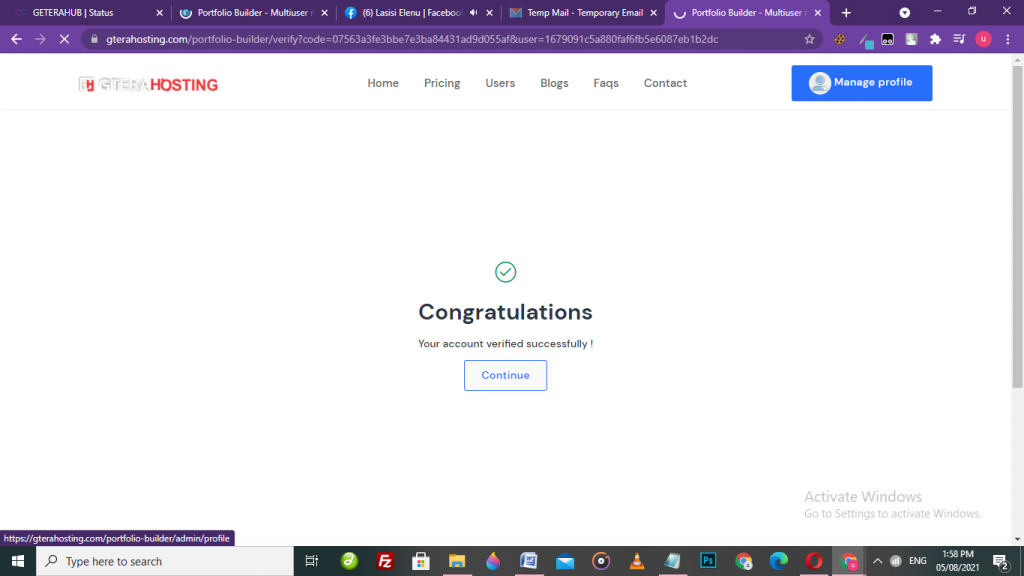 You would be redirected to this page which asks you to choose your preferred plan. Just select anyone you think contains the whole package you need. Make a payment if necessary (it is pretty cheap).
After following the above steps, you would be taken to your profile page where you dashboard will display.
Fill in the necessary details; full name, email, phone, e.t.c.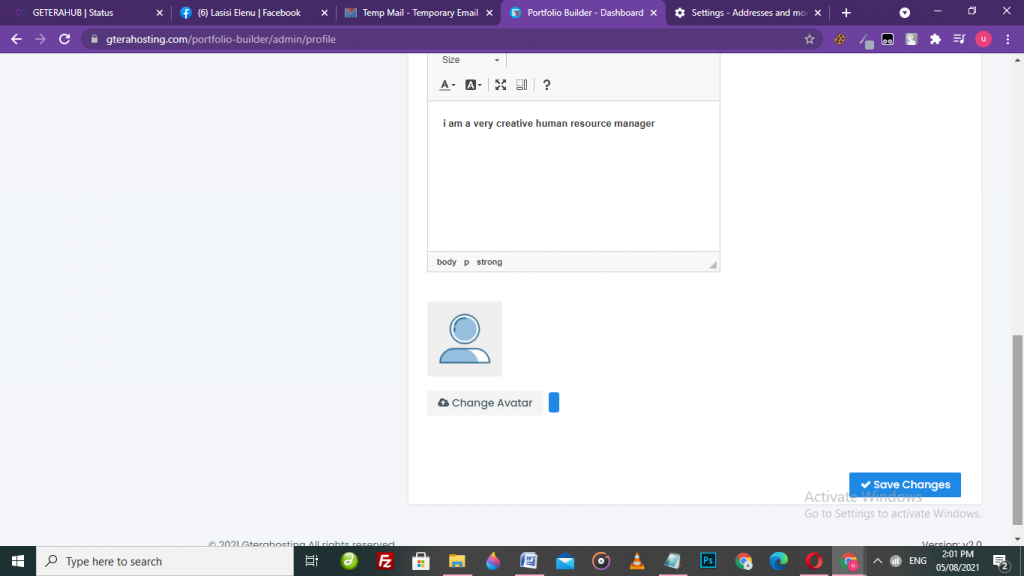 Scroll down and upload your desired avatar and a profile description.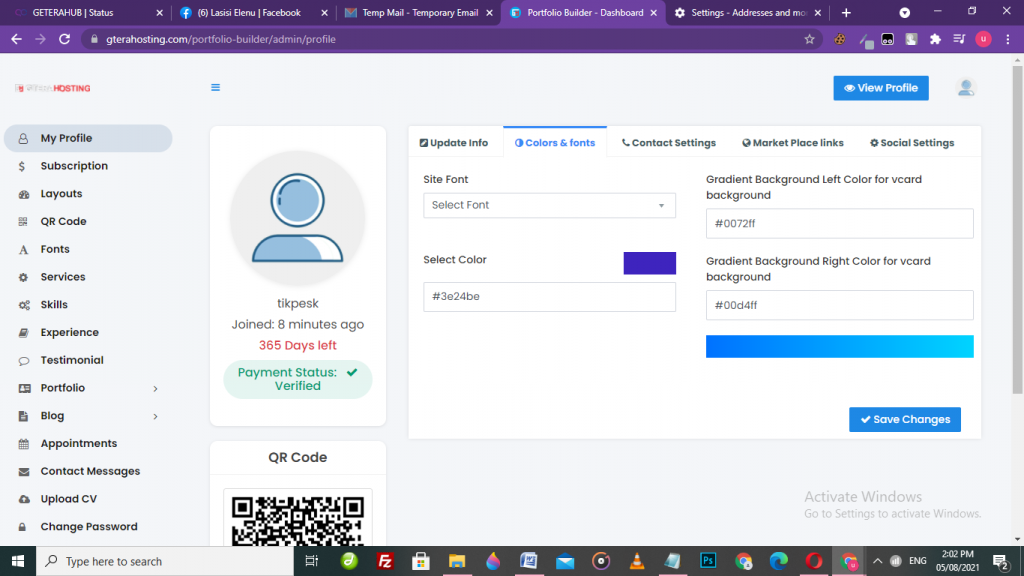 By clicking any of the menus to the top where update info, colors and fonts, contacts settings, market place links and social settings are, you can edit what you want to display on your portfolio site like primary contact information, styling of the details.
Marketplace links is basically your freelancing profile links to get more clients and eyes on your profiles.
Social settings is where you place links to your social media profiles, fan pages e.t.c.
The list of menus by the left are addons to explain what you really are, basically everything a CV would need if you where to create one from scratch like your skills, experience, services, what previous clients say about your services in testimonial area, portfolio(pre-made).
You can as well upload an already made CV in the upload  CV menu area.
On the layout option, you can choose the look of your portfolio site from the various options there.
To enable more flexibility in getting more clients and customers on your portfolio site, you can go to QR-Code to generate a QR-Code for your site.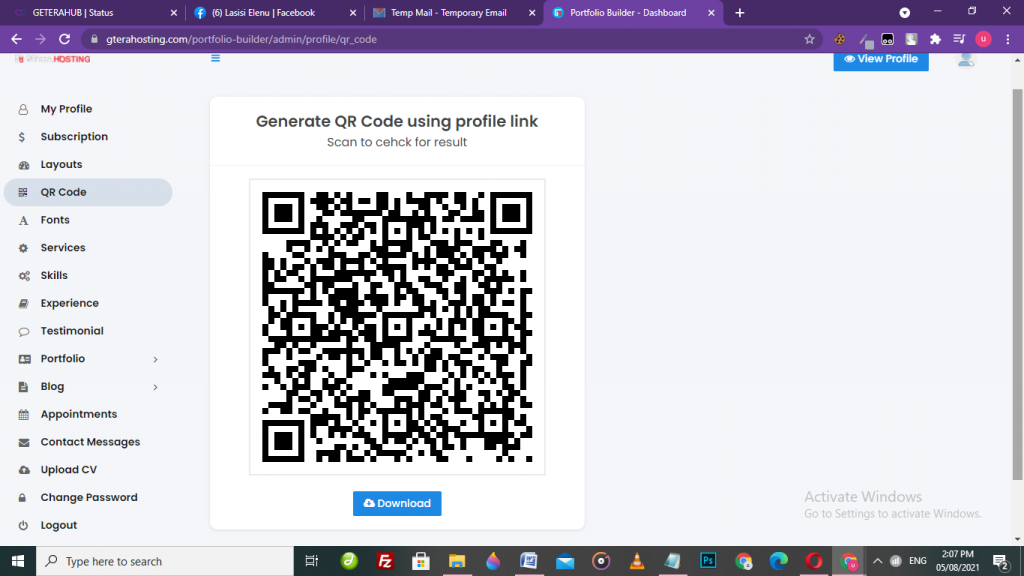 When you share this code, anyone who scans it on his/her mobile device is taken directly to your portfolio site.
While building, you can click on view profile, the blue button on the top right to see how your portfolio site looks like.
Go kill with our gterhosting portfolio site builder now.