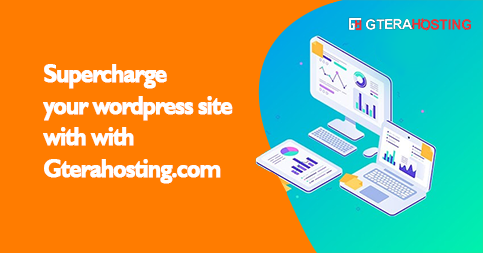 The best Hosting For WordPress Websites In Nigeria is no longer a matter of debate. Most Nigerian bloggers and website owners do not even know good web hosting services in Nigeria.
WordPress Hosting is an upgraded shared web hosting for running WordPress locales.
This offers a straightforward yet viable approach to deal with your WordPress site by giving all you require to make it secure and extemely quick.
Hosting WordPress account comes pre-introduced with WordPress which is profoundly streamlined and gotten to give the best exhibition to your WordPress site.
Gterahosting is a unique Nigerian website hosting service that supercharges your wordpress website with its premium tools and features.
Just like big name hosting companies, gterahosting, provides not only good hosting service but also great customer relation. This Nigerian hosting company is taking the realms of web hosting rapidly.
Gterahosting provides the best hosting for wordpress websites In Nigeria with free premium features such as; free SSL, Unlimited subdomains, Page builders, free themes and templates.
Gterahosting provides ready made SEO tools such as broken-link checker, SEO rank checker/analyzer.
Gterahosting boasts of superb features every website owner needs including great speed and uptime percentage per week which is amazing.
Purchasing a Gterahosting plan is easier than thought as payments are in our local currency and and are also VERY VERY CHEAP
Was paying in foreign currency a limitation to hosting your WordPress site? Gtreahosting has made it very easy to purchase hosting plans in Naira.
Providing a neat Admin dashboard and user interface, clients get more comfortable with while maneuvering and customizing their site.
What Our Clients Enjoy;
cPanel access
Softaculous apps access
2x Faster than shared hosting
24/7 support
MySQL Database
We are always available to attend to clients who need help while setting up their site. And our Facebook page contains up-to-date information about our services.
To enjoy these amazing package, head over to Gterahosting and get a plan to unleash your site's full earning potential.