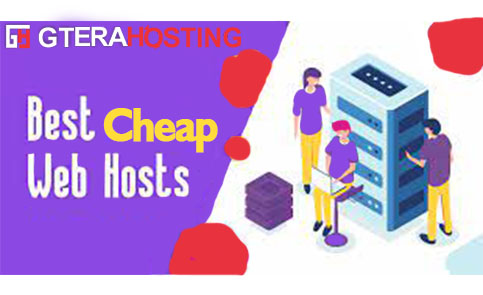 The best way to judge a good host isn't on price. You'll never know whether you need to spend $20 versus $200 a month unless you know your website's technical requirements. What follows are tips on the features a web host provides. Consider the specifications your website might have, as well as other features you may need, in order to factor into your hosting selection.
Hosting Server Reliability & Uptime
First things first, you want to make sure your website is available 24/7/365. The last thing you want your visitors to see is a blank screen when they type in your address into their browser. Look for a hosting provider with an uptime guarantee of 99.5% or above. If you plan on running a small website with modest traffic levels, uptime might never be an issue. However, if your website grows, uptime is incredibly important so you can avoid any downtime or upgrade complications.
When a small website goes down due to hosting provider problems, it might bounce back unaffected. When downtime happens to a business that relies on their website as their main source of income, this can result in revenue loss. So when a hosting provider offers "redundancy," this simply means they'll compensate a website if an outage occurs as a result of server issues on their side.
Technical Specifications (Tech Specs)
Database Type
The most common type of database used by WordPress and other content management systems (CMS) is MySQL. Some websites require other databases, such as SQLite, so check what type your website needs first and then see if it's available with your respective hosting provider.
Bandwidth Offering
Bandwidth is an indicator of the amount of data (or traffic) that has been transferred between the website and users during the customer's interaction with your resource. To determine what type of hosting you need, think about what your website will be like. If you plan to rely on media materials, e.g. video clips, audio recordings, or even intend to broadcast to your audience in real time, you should definitely consider plans with a higher bandwidth quota of up to 150 GB per month. Website owners who rely mainly on text content and use additional platforms to store their podcasts, movies and images, in most cases, a basic 10 GB will be enough.
Scalability
When thinking about hosting needs of your website, don't forget about your future goals and prospects. Any smart project or business venture comes to a point when the limits of the purchased hosting plan simply starts to be insufficient. Make sure to pay attention to the hosting provider's tools to increase capacity of the current plan or move to another type of hosting, without additional complications or added fees.
Accessibility
Accessibility simply means that the hosting provider is equipped with the tools necessary to manage and configure your hosting plan. Many hosting providers use cPanel to manage their customers' accounts. This popular and reliable dashboard is an industry standard, allowing you to manage your databases, monitor and customize backups or emails, and more. If your chosen hosting provider does not provide a control panel with your hosting plan, this means you'll be left to do the technical heavy lifting.
Hosting Support
Customer Service
Hosting is a rather complex product. A lot of things can happen behind the scenes and are invisible to ordinary users. That is why 24/7 support is a huge advantage for any hosting provider. The ability to get help from your provider, at any time, and in a form that's convenient for you (chat, correspondence, phone call to hotline) should be considered as a very important factor when choosing a hosting plan.
Security Measures and Add-ons
SSL Certificates
If you want to protect your visitors' security and/or you plan on collecting credit card information and processing online transactions. Now a key component in Google's ranking algorithm, if you want to improve your Search Engine Optimization (SEO) standing, an SSL certificate improves your chances. Some hosting providers, provide SSL certificates for free, depending on the chosen hosting plan.
Backups
Why perform a backup yourself when your hosting provider can take care of them for you? In case the unexpected happens and your website gets attacked by hackers or your computer system shuts down, it's best to run regular backups to have a recent version of your website to revert back to. Solid hosting providers offer backups every 24 hours, so in the rare event that something goes wrong, you'll be in safe hands.
Email Service
If you'd like to have an email address from your hosting provider, make sure to check that email service is offered from your hosting provider. Most hosting plans, no matter the provider, include email with unlimited accounts. It's always best to double-check, though, that they provide enough for what you need.
Now we've covered the basic types of services you can expect from a web host. Getting these benefits from one place will save you time and money, so before you signup on any web hosting company, be sure to get a clear picture of what you will receive in your service plan.