Hey there! In today's digital age, your website is your digital business card, and it's often the first thing potential customers see. It's where you tell your story, showcase your products or services, and engage with your audience. But here's the kicker: You need a solid plan to make it all work like a charm. That's why we're here to talk about how to plan the content for your website and why it's so important.
Why Bother with Content Planning?
Alright, let's get the big "why" out of the way first. Why should you care about planning your website's content? Here are a few reasons:
Keep It Consistent: When you plan your content, it's like setting the tone for your brand. Consistency is key to making your business look polished and professional.
Make It User-Friendly: Well-structured content means your visitors can find what they're looking for without tearing their hair out. Happy visitors are more likely to stick around and engage with your site.
Google's Love: If you want Google to give your website a big ol' hug (metaphorically speaking), planning your content with relevant keywords is the way to do it.
Boost Conversions: Every piece of content on your website should have a purpose. Whether it's to educate, inspire, or get those sweet conversions, a plan helps you stay on track.
Step 1: Get to Know Your Audience
Who are you talking to? Understanding your audience is where you need to start. What are their needs, questions, and pain points? Your content should be the solution they're looking for.
Step 2: Set Your Goals
Each page or post should have a clear goal. What do you want your visitors to do? Whether it's to sign up for your newsletter, buy a product, or simply learn something new, you've got to have a plan.
Step 3: It's Calendar Time
Get yourself a content calendar. This is like your best friend for staying organized. Put down your publication dates, what you're going to write about, and who's going to handle what.
Step 4: The SEO Scoop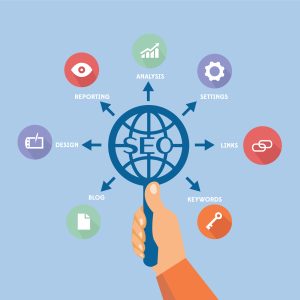 Remember how Google loves relevant keywords? Well, it's time to do some keyword research. Find the phrases your audience is searching for and work them naturally into your content.
Step 5: Mix It Up
Don't be a one-trick pony. Use different content types to keep things interesting—blogs, videos, infographics—they all have their place.
Step 6: Create and Perfect
With your plan in hand, it's time to create content. Make sure it's informative, well-structured, and, of course, free of those pesky typos.
Step 7: Keep Your Eye on the Prize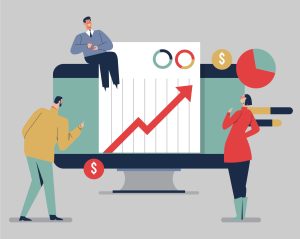 A review is key. Check those metrics: page views, bounce rate, and conversion rate. They'll tell you what's working and what needs a little TLC.
In Conclusion: Keep the Journey Going
Content planning isn't a one-off thing; it's a journey. By truly knowing your audience, setting clear goals, and consistently crafting quality content, you'll unleash your website's full potential. Ready to kickstart your content planning adventure? Reach out to us today to explore how we can help you create an effective content strategy for your website.
By the way, if you're interested in diving deeper into specific topics like web design, be sure to check out our [website category] for more insights. If you're curious about the intricacies of web hosting, our [hosting category] has you covered. Happy reading and happy planning!