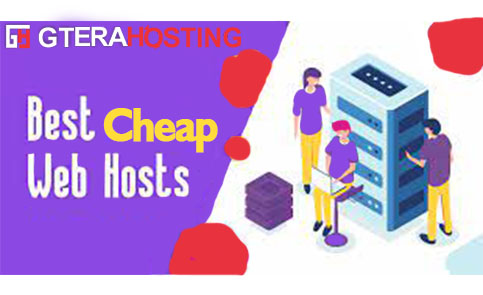 Websites are developed to serve different purposes. And this entails the activity a site is solely created for. A site either/ becomes high traffic website or low traffic dependent on what purpose it is developed to serve and this determines the hosting package best for it.
For businesses that are just starting, it is presumed for such businesses as one without an immediate expectation from the public or targeted audience for massive subscription, then, the most basic web hosting package is best for the business otherwise a more preferable web hosting package should be the best for better experience.
Apparently, there are basically two web hosting packages Gterahosting offers, and at the best optimum price and services;
Shared Hosting
WordPress Hosting
When Is It Best To Settle For Shared Hosting?
Shared hosting is a hosting package that is cheap, quick, and easy. But as the name suggest, you are sharing your hosting package with a lot of other websites. That might mean that your website is going to load "slower". It's the option you can start with f you are a beginner for the reason of it being cheap and that you can always upgrade.
Check out for the Packages in the shared hosting
Let's explore the individual capacity and the kind of application each hosting package of Gterahosting Shared hosting is designed to serve.
For Online beginners (Starter Package)
Spend less while on a start. A good start for newbies, personal website, portfolio, business landing page, and blog site. This hosting plan is simple and affordable.
Small Business (Business Package)
Good for online business, online store, and also for a company website
Big Web Project (Developer Package)
In as much as you need a maximum functionality on web applications, such as block chain app or development, crypto currency website, cloud storage and file sharing application, then, you need to get more power and control.
Large Business (Professional/Mega Package)
Invest In Maximum Power.
Perfect for websites that demand the highest performance, enjoy all the flexibility and security with sole access to every resource.
However, if still not sure on which shared hosting package that best suit the website of your intention, then, get along with the WordPress Hosting package. This hosting offers a lot of advantage such as; database-oriented, automatic updates (meaning it is more secured) so you don't have to worry about doing that manually but the downside or drawback is the pricing and control. But we've got you cover, and it will be the best you ever had incomparable to others. Of course!
Take a glance at the WordPress hosting Package.